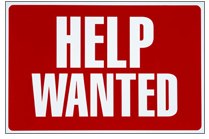 In addition to seeking one-time contributions, we're looking for one or two new staff bloggers. Please send me a message (sasha AT womenthinkingfree DOT org) with a little bit about yourself, a couple samples of your writing, and a drive to promote diversity in our communities. (You will have a salary of imaginary bacon, which is how we pay people around here. Yes, it's vegan.)
Thanks for an interesting month, and an upcoming interesting year,
Sasha Pixlee
Editorial note: This post has been preserved as part of the site archive, but submissions and applications are not open.