Remember when we said "Help Wanted"?
By Sasha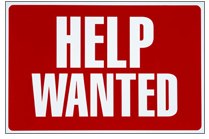 Don't worry about having something "original" to say (lord knows I'm not very original), or for it being super-duper polished (you've read my work, right), just write a few hundred words, make a video, draw a picture…and send it to me! Tell us that diversity is important to you. Tell us what you're doing to make things better.
Also, still looking for a couple of staff writers who can post once or twice a week. I am a busy guy and I need help to make this place as awesome as it can be. Get in touch, please.
( If you really won't contribute, please at least spread this call far and wide to people who might.)
Editorial note: This post has been preserved as part of the site archive, but submissions and applications are not open.