We Need to Talk: What do you get out of events?
By Sasha
![](/uploads/2012/04/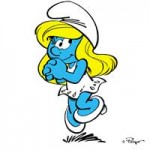 After I leave work this evening I'm headed to Berkeley for SkeptiCal 2012. If you're in northern California you should really consider joining us. You can watch me drink whiskey in person!
This has got me thinking about skeptic and atheist conferences. What are they for? I'm going to let you in on a secret: When I go to conferences and cons (even science fiction and gaming cons) I almost never go to any programming. I usually average about two hours of official content in a weekend. I go to these things for the community. I go to talk and drink and socialize with people who share my beliefs and values.
What do you attend skeptic and atheist events for? Do you go for the community or do you go for the content?